Hungry for a delicious slice of pizza or hoagie? We want to serve your favorite slice, and much more, just the way you know and love. It's a very exciting time, and we want to share that with you each and every time you visit Crooked Crust! Two Locations: Denton Texas, and Farmers Branch Texas. Our new Crooked Crust location is inside the StarCenter in Farmers Branch.
Home Of Unlimited Toppings
Our BBQ Chicken is topped with BBQ Sauce, Chicken, Mozzarella, Red Onions.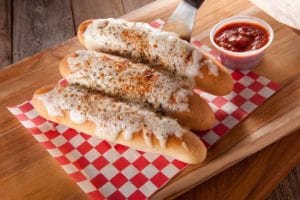 Topped with mozzarella cheese, house dredge and a side of marinara sauce.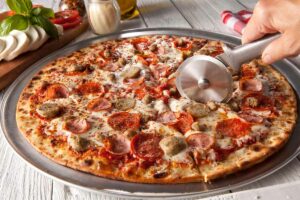 Our Meat Me is topped with Canadian Bacon, Meatball, Mozzarella, Pepperoni, Pizza Sauce, Sausage.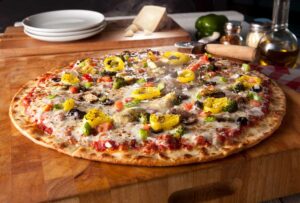 Our Veg Head is topped with Artichoke, Black Olives, Broccoli, Bell Peppers, Mozzarella, Mushrooms, Pizza Sauce.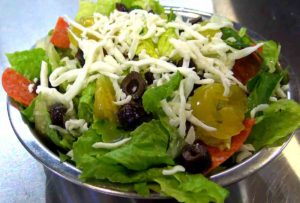 Italian Salad is made with fresh ingredients and can have any topping you want from the menu at no additional charge.
See you in Apogee Stadium this year!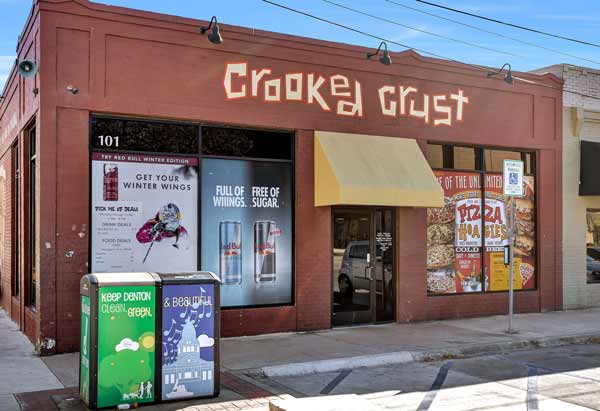 The flagship location in Denton Texas is next to the University of North Texas.